Quantifeed was excited to be a part of the highly anticipated Hong Kong FinTech Week 2022 on the 31st of October 2022. The large scale industry event was co-organised by the Hong Kong Monetary Authority and Invest Hong Kong. Tens of thousands of global industry leaders, policymakers and FinTech innovators gathered to discuss the biggest opportunities in FinTech as well as key challenges faced in the region. This year's event, themed "Pushing Boundaries, Reaping Benefits", highlighted over 250 speakers, 500 sponsors and exhibitors, and over 30 international delegations. 
The 2022 edition of the Hong Kong Fintech Week kicked off with an opening speech by Hong Kong's Financial Secretary Paul Chan, who highlighted the powerful growth of the city's FinTech industry, which rose to over 800 companies from 180 just five years ago. He attributed the growth to Hong Kong's open market, rigorous regulatory regime, the rule of law, sophisticated infrastructure, and the free flow of capital and information. He stressed, "The digital transformation of our financial services sector is a central priority."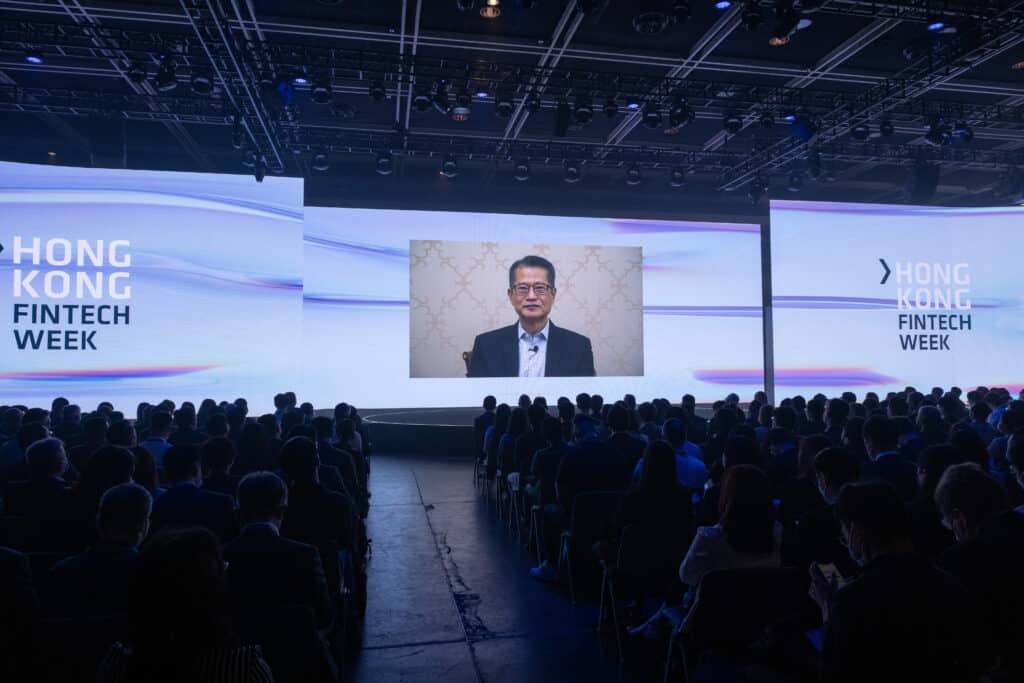 Two other key market updates were also announced on the first day of Hong Kong FinTech Week 2022. Julia Leung, Deputy Chief Executive Officer and Executive Director, Intermediaries of the Securities and Futures Commission gave a policy statement around virtual assets and Mr Eddie Yue, Chief Executive of the Hong Kong Monetary Authority announced new initiatives to bolster the FinTech industry.  
Hong Kong's Renewed Stance on Cryptocurrency
The Financial Services and the Treasury Bureau (FSTB) took the opportunity to issue a policy statement, revealing the HKSAR government's stance and approach towards virtual assets (VA) and its actions towards developing a vibrant sector and ecosystem.  
With Hong Kong's world class financial infrastructure, legal and regulatory regime, the city aims to promote the sustainable development of financial services across the whole VA value chain, covering issuance, tokenisation, trading and settlement platforms, financing and asset management, and custody. 
The Government is prepared to embrace the future of finance and commerce, supporting the underlying technologies of VA and promoting their benefits in our market, and welcome the gathering and building of Fintech and VA community and talent in Hong Kong.
With Singapore moving to tighten its VA regulatory regime, the Statement suggests that the two financial hubs are drawing closer in their approach to regulation, marking a concerted effort by Hong Kong to cementing itself as a leading FinTech hub in the region.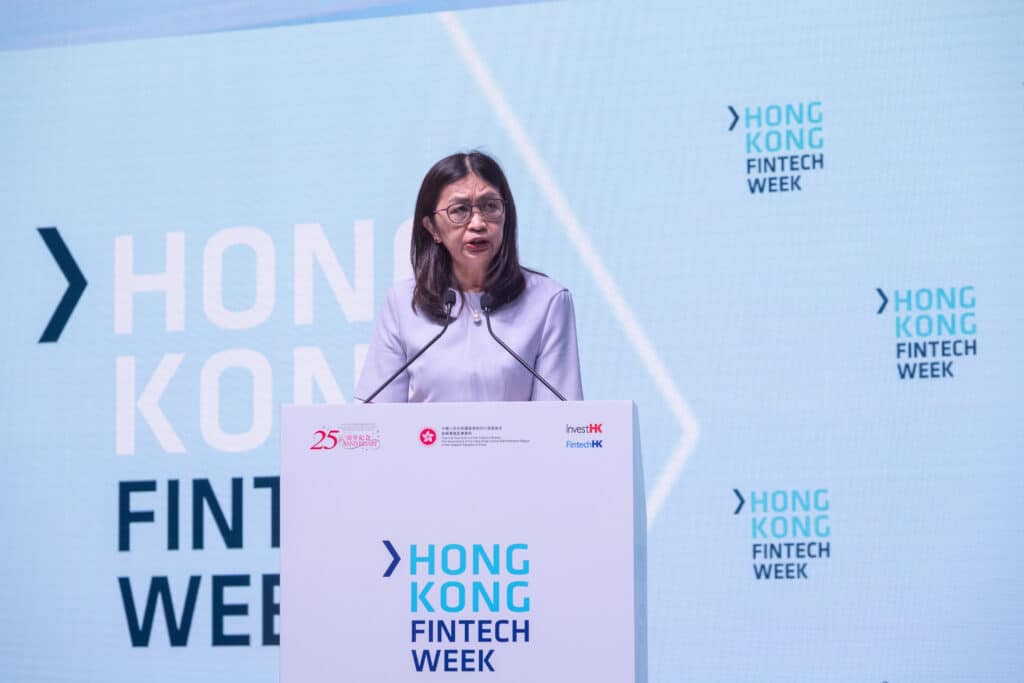 HKMA Announces New FinTech Initiatives
Chief Executive of the Hong Kong Monetary Authority, Mr Eddie Yue announced new initiatives in his opening keynote that looks to spur FinTech development in Hong Kong.  
New initiatives around green bond tokenisation, AML Regtech Labs, and deeper collaboration with Cyberport to further enhance the Fintech Supervisory Sandbox scheme.  Other recent initiatives include the upgrade of the Fintech Career Accelerator Scheme (FCAS) to FCAS 3.0 through partnering with the Insurance Authority, as well as the completion of two pilot trials involving cross-boundary account top-up and cross-border e-appointment for account opening in the Greater Bay Area (GBA). 
Mr Eddie Yue said, "We have been pushing boundaries by introducing new FinTech initiatives every year since 2016.  In this seventh edition of FinTech Week, a solid foundation has already been laid, and our initiatives have been budding.  We believe now is the time for banks and FinTechs in Hong Kong to reap the benefits.  Looking forward, we will remain open-minded and persistent to walk the talk, as well as take forward various initiatives to embrace innovation, aiming at elevating our city's FinTech development to new heights."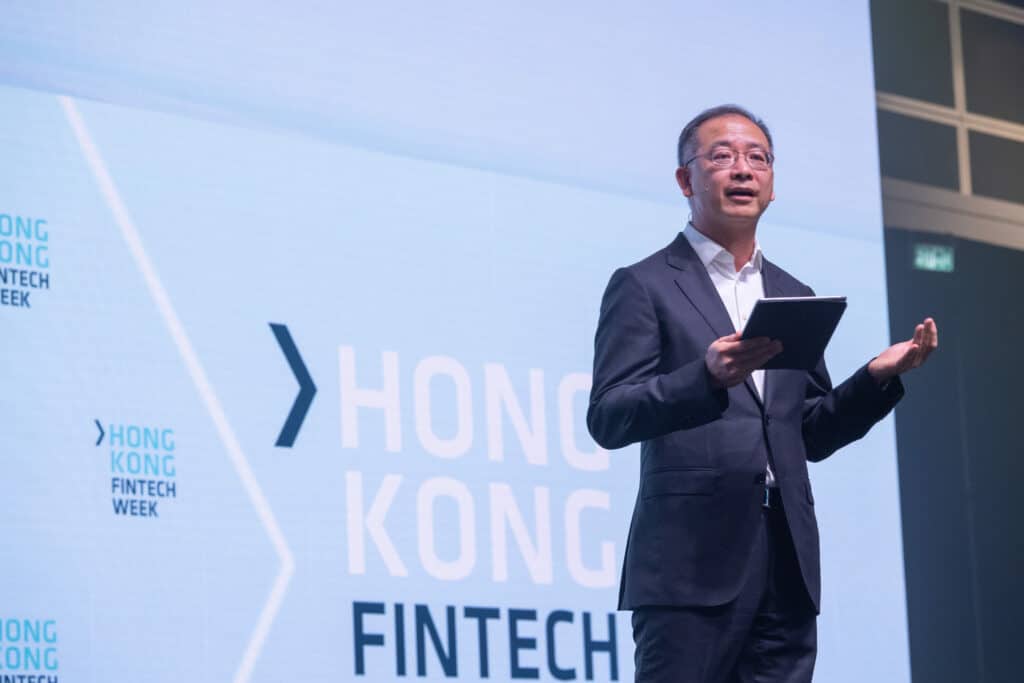 We are renewed and excited about the recent announcements and certainly look forward to a more robust and vibrant FinTech ecosystem bolstered by a supportive government.  Did you miss Quantifeed at Hong Kong FinTech Week 2022? Click here catch up with some of the panels we were a part of! For more information on Quantifeed, follow us on LinkedIn. Sign up for our newsletter below to keep up to date with the latest news on digital wealth management in the region.